Awali
Awali was the first modern self-contained township in Bahrain when it was constructed in 1934. Since then it has remained an integral part of the Bapco community providing employees with the comfort and convenience of a gated residence and work environment comprising offices, living quarters, leisure amenities, playgrounds, restaurant, supermarket and a community garden.
Awali holds the distinction of being the first in the region to have central air-conditioning and a central sewage system. The township continues to retain the old-world charm of the early oil settlement era while keeping pace with increased modernisation throughout its seven-decade history. Awali brings together a powerful multi-cultural ethos along with a great sense of community along with regular social and cultural activities.
Awali Hospital
The Awali Hospital was set up in 1937 to help and support Bapco employees and their families with the most advanced patient-focused medical care. The hospital also caters to the needs of members of the local community who have also benefited from the range of affordable yet professional services backed by a team of highly qualified physicians, surgeons and medial staff.
The opening hours for the hospital are from 7am to 6pm.
The services include Anaesthiology, Cardiology, Dermatology, Dentistry, Dental surgeon, General Practice, Ear, Nose and Throat (ENT), Endocrinology, General Surgery, Gynaecology / Obstetrics, Gastroenterology, Plastic Surgery, Oncology, Orthopedics, Pulmonologist, Paediatrics, Podiatry,Psychiatrist, Diet and Nutrition. In addition, the Hospital also provides: Radiology Services,physiotherapy, cosmetic laser services, dietetics, pharmacy and laboratory services.
For appointments and other information:
Appointments (+973) 1775 7600
Dental Appointments on (+973) 1775 3334
Facebook: Awali Hospital
Instagram: awalihospital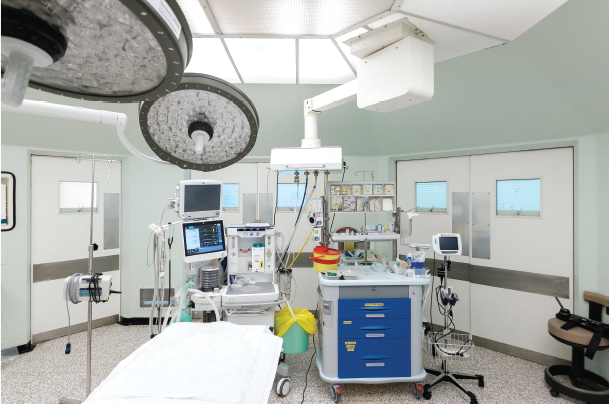 The Bapco Club has been an integral component of Awali's social life since it was formed in 1935.Through the years, it has provided Bapco employees and Awali residents with a place to relax and unwind after a busy day at work. The club has its own ballroom, coffee bar and fine-dining restaurant along with a dedicated swimming pool, bowling alley and a gaming area for darts, pool or, snooker. The Club also provides a diverse range of high-quality leisure, social, banqueting and conference facilities.
Alongside the recreational facilities offered at the Bapco Club, there are also various other sports clubs catering to those interested in tennis, squash, bowling, badminton, golf, cricket and football. These individual clubs organise regular league matches and have also greatly contributed to the growth of these sports in Bahrain. There is a horse-riding club, a well-equipped gymnasium as well as a second swimming pool just for Awali residents. Residents have formed many other social clubs and societies covering a wide range of interests as these have shown to be an excellent way of meeting new people and form friendships.
For reservations and information:
Bapco Club: (+973) 1775 3667
Instagram: bapcoclub.official
Club Opening Hours: 7am - 1am
Coffeeshop: 8am – 11pm (Fri 4pm)
Restaurant: 6:30pm – 11pm
Snooker: 5pm – 12am
Bowling: 11am – 12am
Swimming Pool: 8am – 10pm
It has been described as the crown jewel of the Awali Township. Occupying a total area of over 43,000 sqm, The Princess Sabeeka Park was conceived in line with Bapco's environment-centric philosophy as well as to help educate and inspire a 'greener' generation.
It was inaugurated in February 2010 by Her Royal Highness Princess Sabeeka bint Ibrahim Al Khalifa, wife of His Majesty King Hamad bin Isa Al Khalifa and Chairwoman of the Supreme Council for Women. The Park was developed to offer a lush, green oasis for families living in Awali, and serves as the perfect backdrop for company events, celebrations, family gatherings, musical nights or just a stroll after meals.
The Park features more than 51,000 plants that include 567 palm trees and 342 fruit and ornamental trees. The gardens have been designed in a unique traditional pattern utilising trees and plants that suit the local climate. There is also a greenhouse to help cultivate and grow rare species of plants and vegetation.
Since 1954, the Awali Library has been a haven for book lovers of all generations and offers a vast collection of fictional and non-fictional books, general reference books and encyclopaedias, periodicals and newspapers.
The Library consists of two sections: the adults library and the Gingerbread Library. While the former caters to grown-ups and includes everything from classics to current bestsellers, the latter is geared towards encouraging reading habits amongst young children. The Gingerbread Library is allocated a small section of the library and is splashed with colours and adorned with titles of popular children's books. There is also a reading area for children, complete with colourful chairs and beanbags.
Membership charges for the adult library are as follows:
Annually: BD22 (1 Dec – 30 Nov) or (1 Jun – 31 May)
Semi-annually: BD11 (1 Dec – 31 May) or (1 Jun – 30 Nov)
Two passport size photographs and a CPR copy are also required when applying for membership.